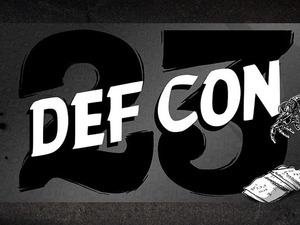 For quite a while now, I work in the security industry. One of the things I do is providing security advice for companies on all sorts of guidelines, policies and hardening stuff. Web penetration tests is also something I do very regularly. In other words, a disclaimer before you read on: I should have known better...
VirtualBox, Packer, Vagrant and Ansible are tools that I use a lot. These four tools make virtualizing and provisioning really easy. You can create new machines, experiment with them and test different setups in a repeatable and automated way.
As I sometimes organize pentesting workshops, I have several virtual machines with Kali (a penetration testing distribution) installed on them readily availabe.
So, I connected my laptop to the network of the 23rd Defcon conference in Las Vegas, when one of these standard Kali virtual machines was (still) running as guest on my machine. Not only was Kali running, the guest was also configured to run in bridged networking mode. This means that Kali got it's own network IP address assigned.
What I hadn't changed on that machine was Kali's default root password. To make matters worse, what I had changed was the ssh server …
more ...